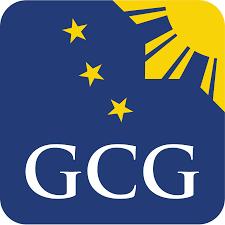 The Governance Commission for Government Owned or Controlled Operation(GCG) was created under Republic Act No. 10149 (RA No. 10149), otherwise known as the 'GOCC Governance Act of 2011, as the central policy-making and regulatory body mandated to safeguard the State's ownership rights and ensure that the operations of GOCCs are transparent and responsive to the needs of the public. Towards this end, it empowered the Governance Commission to:





Oversee the selection and nomination of directors/trustees and maintain the quality of Board Governance;



Institutionalize transparency, accountability, financial viability and responsiveness in corporate performance by monitoring and evaluating GOCCs' performance;



Rationalize the Sector through streamlining, reorganization, merger, as well as recommending to the President of the Philippines the privatization or abolition of a GOCC; and



Establish compensation standards to ensure reasonable and competitive remuneration schemes that attract and retain the right talent.


3/F Citibank Centre, Paseo de Roxas Avenue, Makati City, Philippines
Telephone:328-2030 to 33
Email:
Website: http://www.gcg.gov.ph/
Search for Projects from Governance Commission for Government Owned or Controlled Operation (GCG)