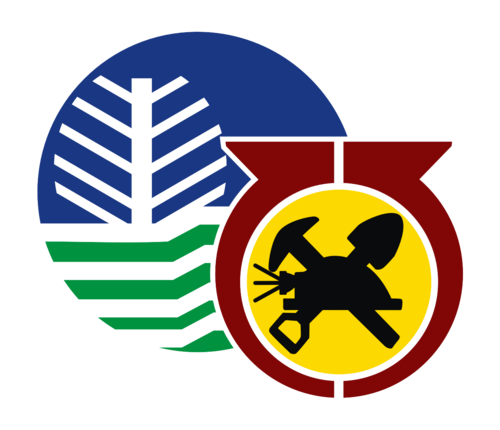 The Mines and Geosciences Bureau (MGB) is a government agency under the Department of Environment and Natural Resources (DENR). The MGB is responsible for the conservation, management, development and proper use of the country's mineral resources including those in reservations and lands of public domains.

MISSION
The Mines and Geosciences Bureau, as steward of the country's mineral resources, is committed to the promotion of sustainable mineral resources development, aware of its contribution to national economic growth and countryside community development. It fully recognizes that the development of a responsive policy framework in partnership with stakeholders to govern mineral exploration, mining and investment decisions and an effective institutional structure, are fundamental requisites for the sustainable utilization of the country'
s mineral resources. It is adherent to the promotion of geological studies as an integral element of socio-economic development, environmental protection and human safety. Yet, it is sensitive to the known environmental impacts of mining and the need for restoration and rehabilitation of mining-affected areas and the development and adoption of environmental and geoscientific technologies.

VISION
The Mines and Geosceinces Bureau envisions a minerals industry that is not only prosperous but also socially, economically and environmentally sustainable, with broad community and political support while positively and progressively assisting in government's program on poverty alleviation and contributing to the general economic well being of the nation.

MGB also aims to be the leading geoscience and georesources serving the public and nation with scientific reliability.
MGB Compound, North Avenue, Diliman, Quezon City, Philippines
Telephone:(02)920-91 20/(02)920-91 36/(02)667-67 00
Email: central@mgb.gov.ph
Website: http://www.mgb.gov.ph/